History of the Blarney Castle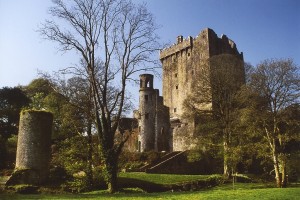 Blarney Castle was originally a timber hunting lodge built in the 10th century, which was replaced by a stone castle in 1210. The present day construction was completed by Dermot McCarthy, King of Munster in 1446. The Castle remained the ancestral stronghold of the McCarthy family until the arrival of Oliver Cromwell with cannon guns in 1646. Fifteen years later with the arrival of King Charles II on the English throne saw the return of the McCarthys to the Castle.
Following the Battle of the Boyne in 1690, all Irish chiefs were stripped of their powers and the McCarthys were again forced to leave Blarney Castle. The Castle was sold to Sir James Jefferyes, Governor of Cork in 1703. The Castle is now owned and managed by the Trustees of the Blarney Castle Estate.
Kissing the Blarney stone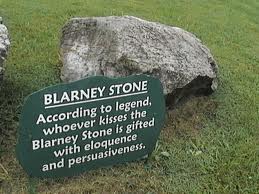 The world famous Blarney Stone is situated high up in the battlements of the castle. Follow one of the several long, stone spiral staircases up to the top and enjoy the spectacular views of the lush green Irish countryside, Blarney House and The Village of Blarney.
The stone is believed to be half of the Stone of Scone which originally belonged to Scotland. Scottish Kings were crowned over the stone, because it was believed to have special powers.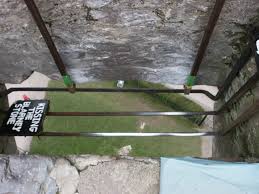 The stone was given to Cormac McCarthy by Robert the Bruce in 1314 in return for his support in the Battle of Bannockburn.
Queen Elizabeth I wanted Irish chiefs to agree to occupy their own lands under title from her. Cormac Teige McCarthy, the Lord of Blarney, handled every Royal request with subtle diplomacy, promising loyalty to the Queen without "giving in". Elizabeth proclaimed that McCarthy was giving her "a lot of Blarney", thus giving rise to the legend.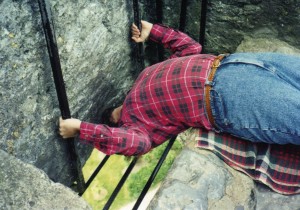 You too can acquire the gift of eloquence by kissing the stone!